"Your attention for a moment. This is Rewind showing you edited footage from my database. I've probably got 0.8 seconds before game over, so here me out. I've always been terrified that you'd die before I did. Because you and me apart strikes me as intensely wrong. So promise me something. Be brave. Be strong and keep going without me. And another thing. No more injecting - it will kill you. And remember you deserve to be happy. The new institute was the old you. You're a better person now - stubborn and frustrating, but wonderful! And to think I will never see you again. One more thing, one last thing because I don't say it enough: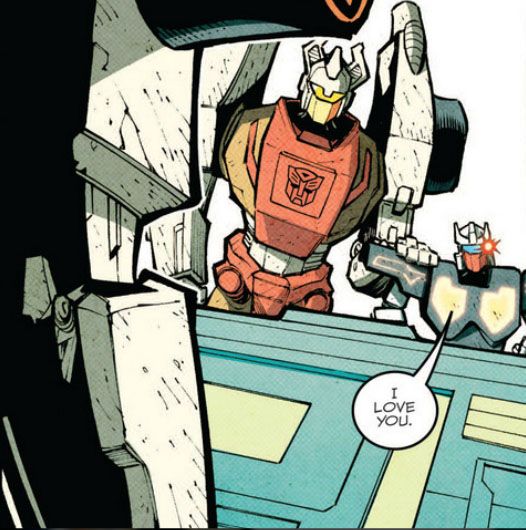 *incoherent sobbing* ;_;
Oh, BTW, here's a tune(s) from MOTHER 3 that fits this scene so perfectly. Now go cry some more: www.youtube.com/watch?v=WVjjzg…
________________________________________________________________________________________________

STUPID FANCOMICS

Discovery (A Transformers Animated Fancomic):
Read the entire thing here. More updated as the series progresses. Placed there for archival purpose.
Chess Piece (A Danny Phantom Fancomic):
An AU
Danny Phantom
comic. It's been canceled, but for those morbidly curious to read this convoluted train wreck, the link is here.

OTHER STUFF

Archive
If you ever want a list of links to all the reviews/rants/analysis/time-wasters I wrote.
My Twitter:
Follow me ramble in 100+ words or less here.
My Tumblr:
Lots of pretty pictures I like. I may also submit sketches of "Discovery" that I won't put on DA.
Ask Crescendolls on Tumblr:
Ask those four losers (and their cats) whatever you want.
"Discovery" TVTropes Page:
I actually didn't make this TVTropes page. Someone else did and that person has my eternal thanks. So I'm promoting it because, well, it's my fancomic. XD
REQUESTS:
No, I do not. Sorry.